Leadership
Salliann Alborn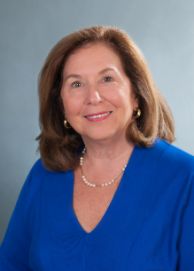 Salliann Alborn has served as the Chief Executive Officer of Maryland Community Health System since February 2000. Priority Partners Managed Care Organization (PPMCO) is an 289,000 member Maryland Medicaid managed care organization owned jointly by Maryland Community Health System and Johns Hopkins Health Care (JHHC). Maryland Community Health System (MCHS), is a partnership of eight Federally Qualified Centers formed in 1997. In April 2000, MCHS launched its groundbreaking Primary Care Access Project resulting in the development 25 new primary care access sites and service expansions across the state, greatly expanding the FQHCs ability to expand access to primary care services. Prior to its closure in 2014, Ms. Alborn served, also, as the CEO of Community Health Integrated Partnership (CHIP) leading the eleven-member network's development and adoption health information technology and Meaningful Use.  Ms. Alborn's focus is on increasing access to medical and oral health services for vulnerable populations, developing more rationale and integrated health care delivery systems and improving patient health status. 
Prior to joining MCHS, Inc. Ms. Alborn held senior executive positions with major human services, governmental, health insurance and managed care organizations including CMS, Planned Parenthood of Maryland, CareFirst Blue Cross Blue Shield, Independence Blue Cross and AmeriHealth, New York Life/NYLCare of the Mid-Atlantic and the Baltimore County Health Department. In addition, Ms. Alborn served as the Executive Director of the Robert Wood Johnson Foundation's Program for the Health Impaired Elderly Program (Maryland), five-year national demonstration program aimed at reducing unnecessary hospitalization of Medicare beneficiaries through an integrated system of care coordination. Demonstration site was Baltimore County which, during the 1980-85 period of the demonstration, had the largest and fastest growing 65+ population in Maryland.  
Ms. Alborn has served on the Department of Health & Mental Hygiene's Medicaid Advisory Committee, Primary Care Office Advisory Committee and Oral Health Literacy Advisory Group. Ms. Alborn was actively engaged in the implementation of Health Care Reform under the Affordable Care Act including the expansion of Medicaid eligibility and the implementation of the Health Benefits Exchange and Co-Chaired the Exchange's Standing Advisory Committee. Ms. Alborn currently serves as the Board Chair of the Maryland Dental Action Coalition. Previously Ms. Alborn served as Board Chair of Planned Parenthood of Maryland, Baltimore County Health Department's Partnership Program and was a founding member and Board Chair of Timothy House, a non-profit senior apartment development in Baltimore County. Ms. Alborn was a 2007 Weinberg Fellow.
Ms. Alborn has participated in two missions abroad to study the health care systems of England and Switzerland as well as participated in the Weinberg Foundation's Israel Mission. Ms. Alborn holds a BS in Nursing and certificates in management from the Harvard Health Care Executive Program and the UCLA/Johnson & Johnson Health Care Executive Program.