Legislation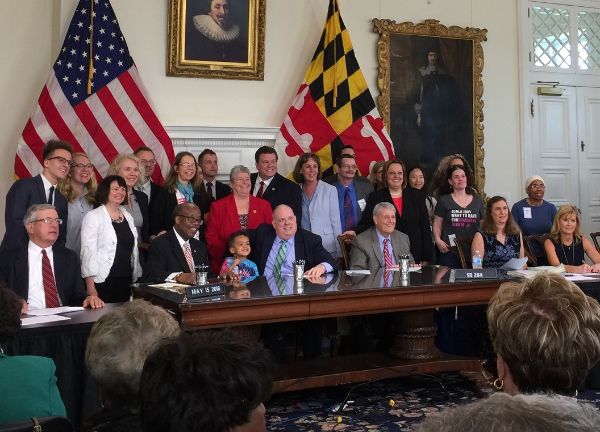 More than three years of hard work and collaboration by MDAC members, partners, and stakeholders culminated on May 15, 2018 as Governor Larry Hogan signed SB 284 – Maryland Medical Assistance Program – Dental Coverage for Adults – Pilot Program into law. This major legislative victory is another significant step towards the ultimate goal of a Medicaid adult dental benefit that will enable participating adults to establish a dental home, obtain preventive care, and avert costly dental conditions.
Advocacy continues
During the 2019 legislative session, MDAC worked to keep access to oral health care top of mind with lawmakers. MDAC Executive Director Mary Backley testified before both the Senate Finance and House Health and Government Operations committees in support of SB 158/HB 332, the Community Dental Clinics Grant Program. The bill, sponsored by oral health champions Senator Guy Guzzone (D-Howard County) and Delegate Mike McKay (R-Washington and Allegany Counties), passed (nearly) unanimously and was signed by the Governor on May 13, 2019.
A key goal for this legislative session was to ensure that legislators are aware of the need for Medicaid adult dental coverage for all eligible adults in Maryland. This was accomplished when MDAC Executive Director Mary Backley and representatives from the Maryland Department of Health briefed the House Public Health Subcommittee on implementation of the adult dental waiver program, including plans for the Medicaid collaborative.
All in all, it was a highly productive legislative session for oral health stakeholders with the passage of the following legislation: