Staff
Gulielma Leonard Fager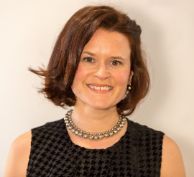 Gulielma (Guli) Leonard Fager, MPH, is the project director for MDAC's statewide Medicaid Adult Dental Pilot Collaborative. She is a public health consultant and master trainer with more than a decade of experience in adult learning design, program evaluation and health promotion. Ms. Fager received a Master of Public Health from Columbia University in 2007. 
Her recent work has included leadership of a national contraceptive counseling training and clinical operations improvement initiative at Planned Parenthood Federation of America where she led implementation of a research-based clinical practice intervention in more than 60 health centers in 20 states. She previously led the Education and Training Department at Planned Parenthood of Maryland that provided education and training throughout the state. 
Her background also includes extensive experience in health promotion in higher education. At the University of Texas at Austin, Ms. Fager was the campus lead for reproductive and sexual health, high risk drinking risk reduction, and health promotion program evaluation. She has conducted several IRB-approved studies of student health and academic outcomes through the American College Health Association-National College Health Assessment (ACHA-NCHA) and other instruments.
Ms. Fager has presented on her work at the Forum on Family Planning, the Association for Professionals in Student Affairs, the National Sex Ed Conference, and the American College Health Association.