Staff
Mary Backley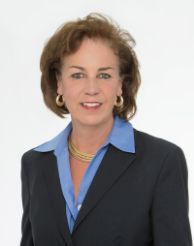 Mary Backley is Chief Executive Officer of the Maryland Dental Action Coalition (MDAC). She brings over twenty years of nonprofit leadership experience to MDAC, with recognized expertise in strengthening organization infrastructure, financial health, and productivity. 
Her passion for nonprofit work and improving the lives of others is evident through her extensive experience in senior leadership positions. One of her many roles includes Vice President for Finance and Administration at Grantmakers In Health, where she is widely credited for growing its financial base of support through the successful development and implementation of multiple initiatives. She also served as the Director of Operations and Public Relations at a national organization dedicated to serving veterans and their families. In this role, she regularly engaged with high-level representatives from various U.S. Government agencies, such as Department of State and U.S. Congress, to discuss policy issues.
Ms. Backley has earned multiple awards and recognitions from organizations for her service, leadership, and commitment, including Grantmakers In Health, National Human Rights Committee, and Department of Veterans Affairs. She holds a BA from Trinity College, Washington, D.C.