Leadership
Dean Shifflett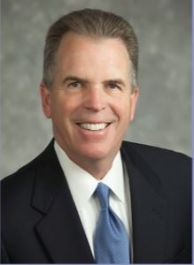 Dean is currently the Executive Director for Client Services at DentaQuest. He is responsible for the coordination and operation of all aspects for 15 adult Medicaid and Medicare dental programs for 10 Managed Care Organizations serving over 500,000 members in the Mid-Atlantic States Region.
Dean began his career as a teacher at the Maryland School for the Deaf in Columbia, Maryland.  After teaching for several years, Dean entered the insurance industry working for Mass Mutual and John Hancock Financial Services. Prior to his current role with DentaQuest, Dean spent nearly 18 years working for Kaiser Permanente, the largest Health Maintenance Organization in the country. While at Kaiser Permanente, Dean held numerous management positions in both sales and account management working with small groups as well as national employers.
Dean holds a B.S. degree from Frostburg State University, a M.A. degree from the University of Maryland, and a Chartered Life Underwriters Certification (CLU) from Bryn Mar College, PA. In addition to serving MDAC, he currently serves as a Board Member for Deaf-Reach, a non-profit organization in Washington, DC serving the needs deaf adults and their families.